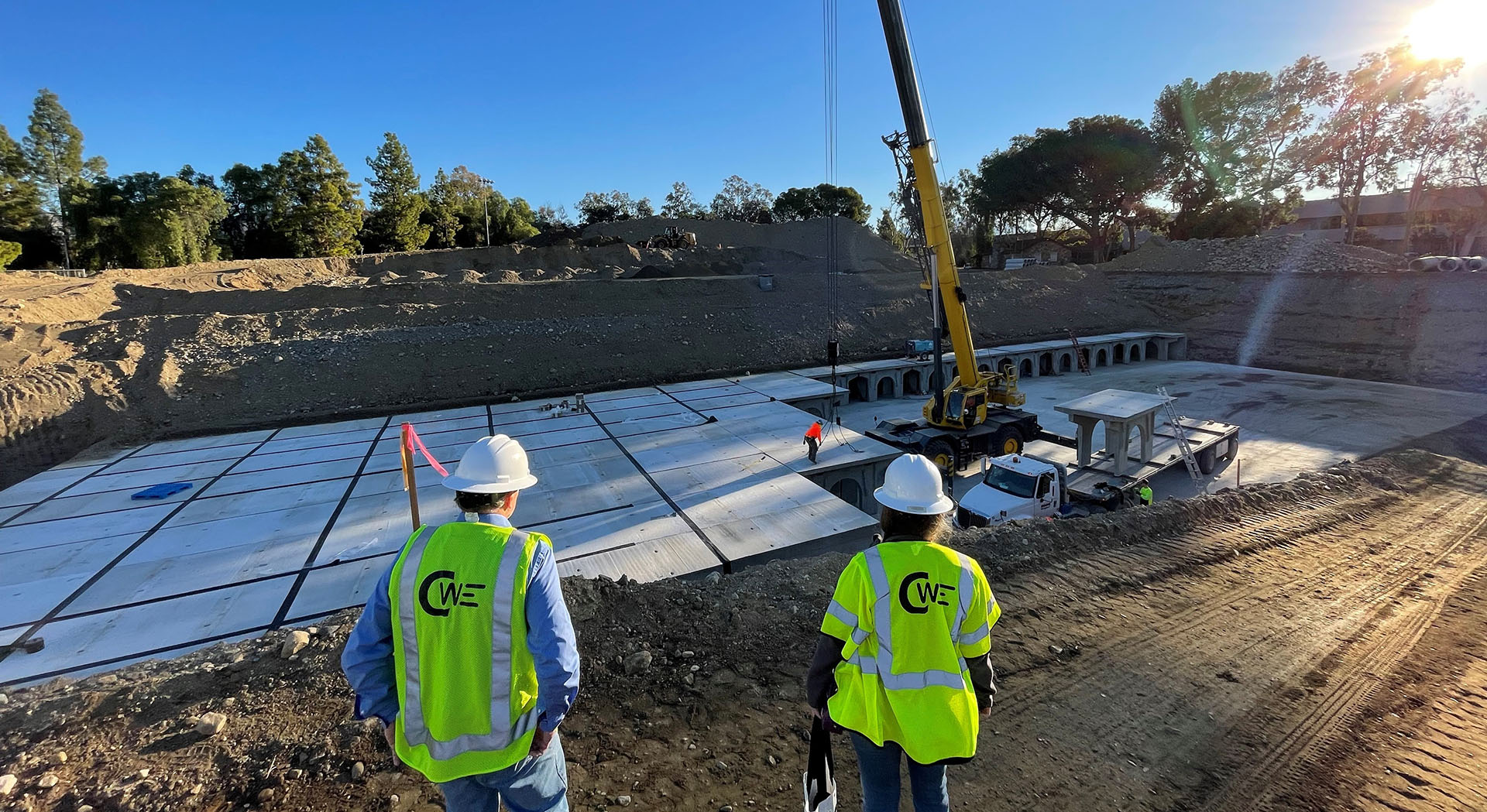 An Award-Winning Civil Engineering Firm
CWE, a certified Minority Business Enterprise (MBE) and Small Business Enterprise (SBE) is a dynamic civil engineering firm composed of engineers, scientists, designers, and construction support professionals.
We bring the knowledge, creativity, mastery, and commitment necessary to deliver solutions on a wide range of civil engineering, water resources, and environmental projects. Across our spectrum of expertise and services, CWE makes personalized connections with each client to best serve their goals and objectives, instill trust, and fulfill our promise and commitment to providing engineering solutions that improve the quality of life.
CWE creates, delivers, and supports services that resolve civil engineering, stormwater management, water resources, and environmental issues. We offer services for complete project delivery, including initial planning and assessment, design, permitting, construction management, and operation and maintenance. Our objective is to advance the goals and objectives of our clients, their communities and stakeholders, and the environment.
Our vision serves as the framework for our Roadmap and guides every aspect of our business by describing what we need to accomplish to continue achieving sustainable, quality growth.
Creating a better tomorrow, today™. CWE will be a trusted leader in the delivery of award-winning civil infrastructure, water resources, and environmental engineering services to enhance the quality of life in our communities. Clients will recognize and value the outstanding services and solutions provided by our industry leaders and rising stars.
Our Roadmap starts with our mission and declares our purpose as a company and serves as the standard against which we weigh our actions and decisions.
To deliver fiscally-responsible solutions that maximize available opportunities and provides multiple benefits to our communities.
To inspire passionate and creative thinking that provides impactful outcomes.
To add value and make a difference.
Our culture and values define the attitudes and behaviors that will be required of us to make our vision a reality and achieve excellence.  Company values are the behaviors and skills that are valued in fellow employees.  We believe that a great workplace is having stunning colleagues.  At CWE, we value the following three behaviors and skills in our colleagues:
We always have goals that inspire purpose and set direction, with clear steps to measure progress towards achieving our objectives.
To be effective we must move together as one team in the same direction with magnitude.
Never confuse movement with progress. Progress requires intentional action because we can run in place and not get anywhere.
Choose a different path than others. Be a game changer, the world is already full of players.
We don't get paid for the hour. We get paid for the value we bring to the hour.
Our passion drives us to create a better tomorrow. 
Use the power that comes from focusing on what excites you. 
Motivated to dream big and go bigger. 
Courage to fulfill a vision comes from passion, not position. 
Accountability is the glue that bonds commitment to the result.

A culture of accountability makes a good organization great and a great organization unstoppable.

A sense of ownership is the most powerful asset a team can have.

The single biggest illusion in communication is that it has taken place.  Communicate, even if it is uncomfortable or uneasy.